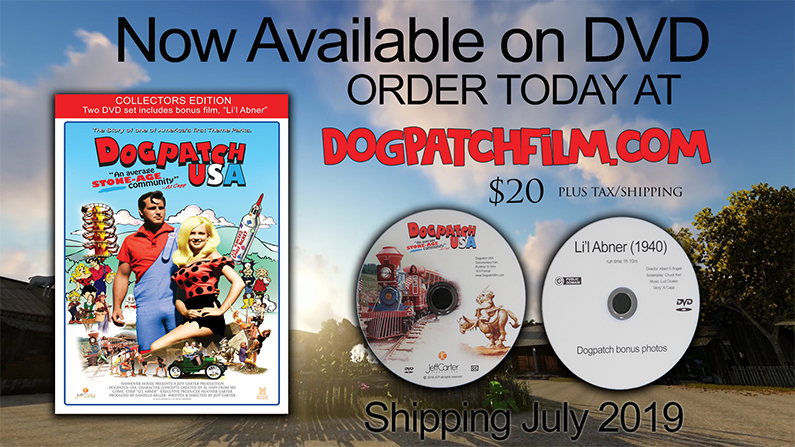 Two Purchase options available:
1. Click HERE to Get Your DVD set
2. ...or Click HERE to Download Now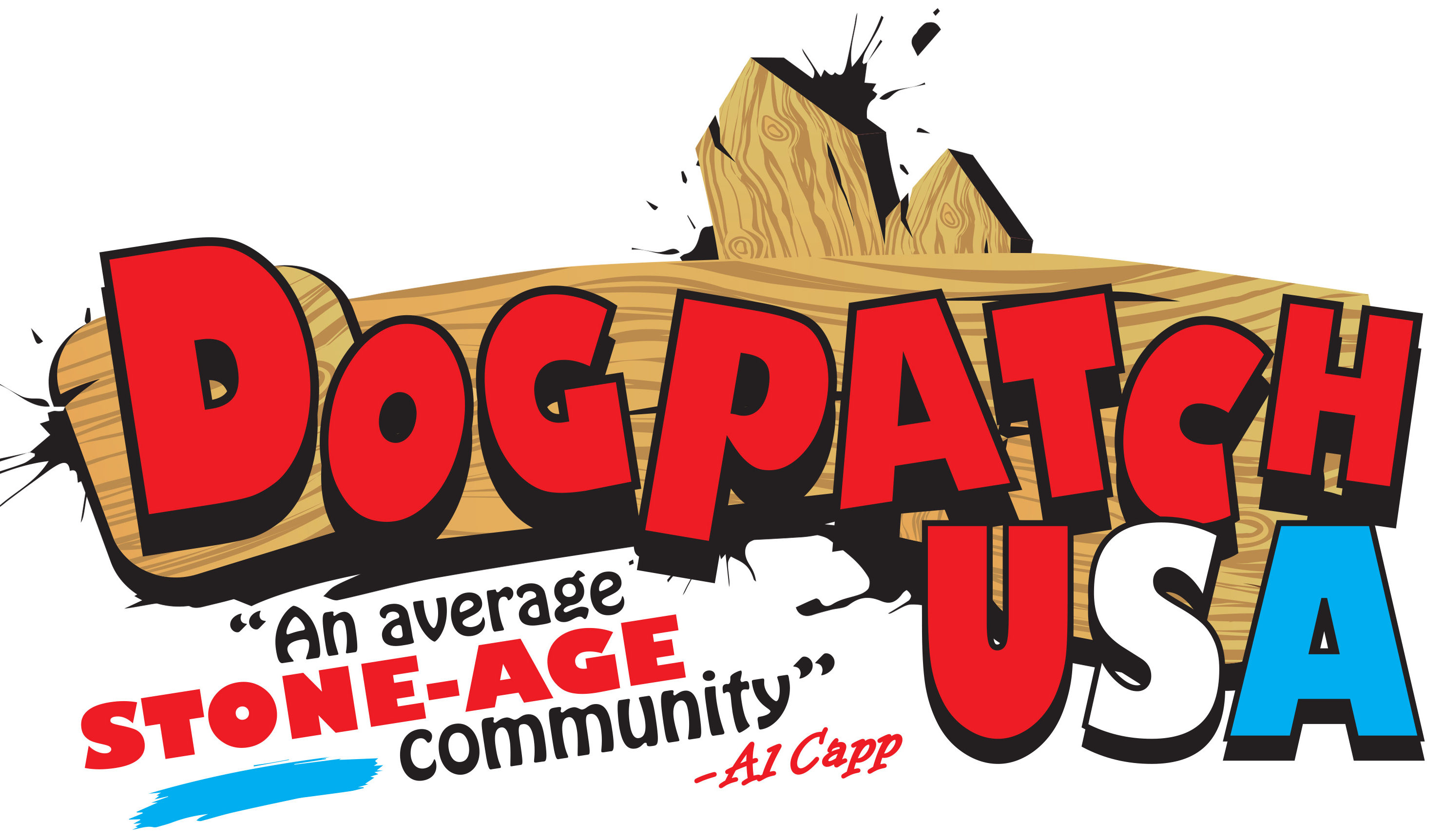 Dogpatch, USA, was a theme park nestled in the Ozarks of Northwest Arkansas from 1968 until 1993. During its heyday, Dogpatch, USA, welcomed thousands of guests, who were intrigued and captivated by it's many characters, based on the popular comic strip, Li'l Abner, created by Al Capp.
UPDATE: 3-1-2019
We are currently working on getting the DVD artwork ready. We hope to release the DVD within 30-60 days. Stay tuned for more information. Thank you!
Iconic Images from Dogpatch USA